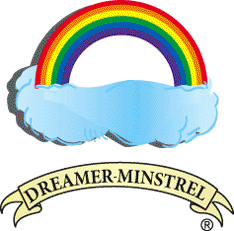 Beyond a specific job title, a vocation takes on its own greater personality. This personality preference can give a broader understanding of the basic complementary style and types necessary to the kingdom's survival, and perhaps to any modern organization's success.
Although the specific vocations influenced the names, it was no accident that certain personality types and styles gravitated to certain occupations. The personality of these jobs suited the inclinations of the job holders, and the predecessor to modern day job descriptions was born. The successful matching of a job-holder's personality to the personality and unique requirements of the job was necessary for a kingdom to thrive, just as it's necessary to an organization's success today. The most successful groups are able to blend the differences into a powerful and productive entity.
Even though people now have the freedom to explore many different career alternative, there is still a medieval vocational personality within everyone. This personality, properly identified and understood, can motivate success, encourage job satisfaction and promote contentment in the workplace.
Your distinct personality, The Dreamer-Minstrel might be found in most of the thriving kingdoms of the time.
You can always see the "Silver Lining" to every dark and dreary cloud.
Look at the bright side is your motto and understanding why everything happens for the best is your goal. You are the positive optimist of the world who provides the hope for all humankind. There is nothing so terrible that you can not find some good within it.
On the positive side, you are spontaneous, charismatic, idealistic and empathic.
On the negative side, you may be a sentimental dreamer who is emotionally impractical. Interestingly, your preference is just as applicable in today's corporate kingdoms.